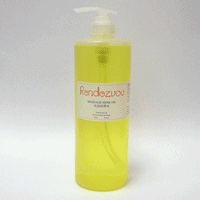 High Quality Specialized Cosmetology Skin care Slimming The Product Wholesale Manufacturer
Fung Yip Trading Co., (H.K.) Ltd. main service is the leadership and loses weight the filament body product wholesale manufacturer for the production high quality specialized cosmetology skin appliances, we had more than 10 years specialty to experience, strictly selects the import material production, can properly control and maintain the high innate nature product, is glad the customer to select, is deep the customer trust.

Our company from supposes the motorcade specialist provides the start-to-finish service for each big spa center and the beauty shop, our product may retail the product to the home as well as overseas world each place, also may the generation of customer production establish O.E.M. product own individual skin care brand, causes on your firm service a yet higher goal.

Is highly recommended our product and under the highest standard produces in the strick quality control:

The face care - eye contour treatment, cleansing milk, skin tonic, peeling & scrub and cream etc.

The body care - thermalshape, fats reducing cream, slimming crystal salt& bandage and firmming gel etc.

The massage products - massage cream, massage jelly, massage oil and essence massage oil etc.

The Modelling Mask - hot modelling mask, modelling soft mask and hydrafresh collagen paper treatment mask each package contains 40ml whitening de-hydrate of the protein collagen essence fluid etc.

The ampoules - Astringent, eye bags, anti-wrinkle and freckles etc.

The beauty products - glass jar, glass droper, plastic bottle and cleansing sponge from Italy etc.

In line with strives for perfection the positive enterprising enterprise spirit, continues to make every effort for the cosmetology industry to innovate, unceasingly improves the technology, investigates the test based on each item the material and the global rules instructed, but uses the best safe ingredient, lets the customer obtain the best quality and the service guarantee.
Because the type is many has not been able to record,
welcome the customer to contact our company to inquire the product or to discuss and make arrangements:
Fung Yip Trading Co., (H.K.) Ltd.
Hotline tel: (852) 2388 3450
Fax no.: (852) 2782 1850
Email address: info@fungyip.com.hk
Our Address: Wellfung Industrial Centre, 58-76 Ta Chuen Ping Street, Kwai Chung, N.T., Hong Kong.